To continue to browse our website will mean that you agree us to use Cookie. We use Cookie to provide our service and carry out analysis and marketing. To further understand how we use Cookie, please refer to our Privacy Policy.
Exhibitions News
Exhibitions Review
Online Exhibitions
Buyers info
Exhibitor list
Back to Exhibitions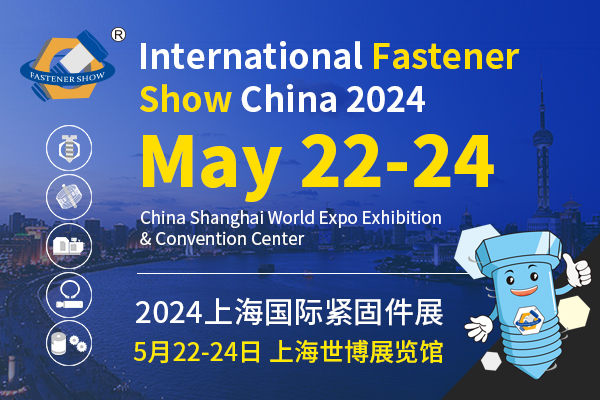 INTERNATIONAL FASTENER SHOW CHINA
INTERNATIONAL FASTENER SHOW CHINA
INTERNATIONAL FASTENER SHOW CHINA Date2024-05-22~2024-05-24
Venue
Shanghai World Expo Exhibition & Convention Center
IFS China 2024 "Strengthens and Supplys" the Industrial Chain, with 1000 Fastener Exhibitors
In 3 days (from May 22nd, 2023 to May 24th, 2023), International Fastener Show China (IFS China) provided a total exhibition space of 42,000 sqm, and 2017 standard booths, covering 891 global exhibitors from the upstream and downstream of the entire fastener industry; exhibited 200+ international first-issued technological projects; and arranged 5 corresponding activities and 20 summit forums. IFS China attracted the attendance of 45 groups of overseas and domestic buyers, and a total of professional visitors of 50,263 person-time, among which the number of overseas visitors reached 6,737 person-time, and the total visitor number exceeded 23,000.
International Fastener Show China 2024 will be held on May 22-24, 2024 in Shanghai Word Expo Exhibition and Convention Center China. It will cover 42000 square meters with 2200 standard booths. There are 1000 fastener exhibitors from the whole fastener industry exhibiting during 3 days expo.
IFS China is a key forum for exchanging experiences, learning about new products, new technologies, new information, as well as building effective trade relations between companies from around the world.
On 2024 May 22-24, over 1000 companies from 20 countries will present their companies and capabilities – presenting the most modern industrial fasteners and fittings (from screws, through rivets to nuts, pins or wedges), construction fasteners (anchors, concrete screws, fixing facades and insulation), advanced assembly and installation systems, fastener machinery, wires, moulds and consumption goods, as well as technologies for the production of fasteners and devices for their storage and distribution.
Scope of Exhibits
Hall 1 Machinery, Fastener materials, Moulds and consumption goods
Fastener manufacturing machinery
Inspection equipment / Measuring devices
Installation / Measurement and maintenance
Moulds / Consumption goods
Fastener technology / Services
Hall 2 Fasteners
Aerospace fasteners / Military fastener
Other related fasteners and parts
The 2024 edition, the organization committee of International Fastener Show China spares all effort to attract wider exhibitors who are professional in fastener product, fastener technology, and related experts to preset latest technology, products and management during three-day show. it will offer abundant concurrent events which focus on global and national fastener market trend, technology lectures, fastener purchaser meeting, and fastener industry summit and etc.
Getting information from top and competitive fastener companies, Hyodong, Sacma,, Marposs, Shanghai Chunzu, 3 View, Hawers, AFT/EVIRT, National Machinery, AVIC, TONG MING, FUAO, Jinan Star, Eagle, Tengda, and other branded fastener companies, continually have positive confidence in fastener market and extremely need a professional platform to develop.
IFS China 2024 sincerely invite all peers in fastener industry who would like to join this grand expo with supports and assistants. For overseas group visitors, IFS China will offer subsidy program. For more detailed information, please contact official organization committee.
Fastener World's booth no. is to be determined.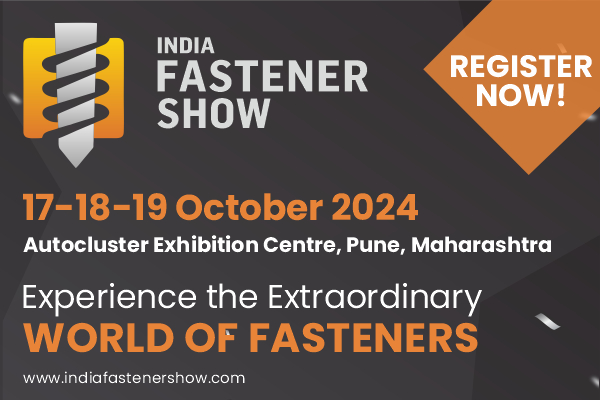 2024-10-17
INDIA FASTENER SHOW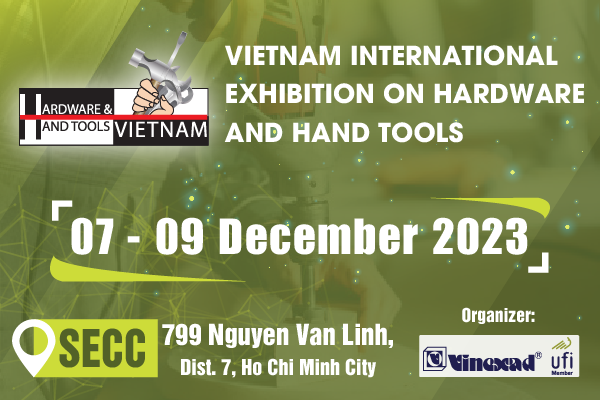 2023-12-07
VIETNAM INTERNATIONAL HARDWARE & TOOLS FAIR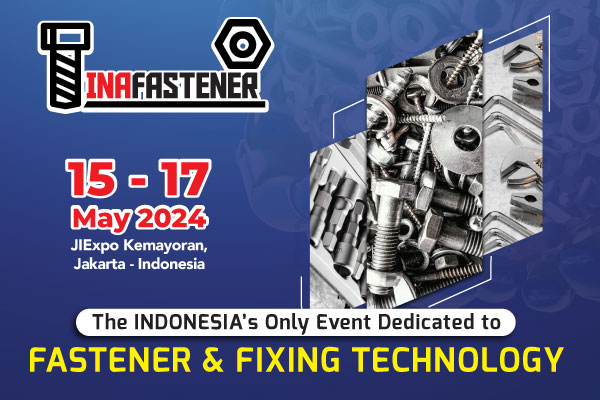 2024-10-17
INDIA FASTENER SHOW
Fastener World's booth no. is to be determined.
2023-12-07
VIETNAM INTERNATIONAL HARDWARE & TOOLS FAIR
Fastener World's booth no. is to be determined.
2024-05-15
INAFASTENER
Fastener World's booth no. is to be determined.