To continue to browse our website will mean that you agree us to use Cookie. We use Cookie to provide our service and carry out analysis and marketing. To further understand how we use Cookie, please refer to our Privacy Policy.
Exhibitions News
Exhibitions Review
Online Exhibitions
Buyers info
Exhibitor list
Back to Exhibitions
INTERNATIONAL FASTENER EXPO 2023
INTERNATIONAL FASTENER EXPO 2023
| | |
| --- | --- |
| Show Title | INTERNATIONAL FASTENER EXPO |
| Date | 2023-10-09-2023-10-11 |
| Venue | Mandalay Bay Convention Center |
| Frequency | Annual |
U.S. Fastener Market Resilience Under Global Challenges
Over 50% Increase in Number of Exhibitors
More than 700 exhibitors including more than 100 first-time exhibitors, a 55.5% increase over the previous show's record of 450 exhibitors. This is a new history made in the IFE show spanning from October 9 to 11 this year. According to a survey by Mordor Intelligence, the North American industrial fasteners market value will reach US$20.05 billion in 2023 and US$23.53 billion in 2028, with a CAGR of 3.25%, which is an indicator that the U.S. fastener market has not lost its touch in attracting business opportunities.
This year's keynote speeches focused on the resilience and adaptability of the U.S. fastener industry in the face of rapid change, as well as nearshore and onshore sourcing strategies for OEMs and distributors, cloud-based digital technology, 3D computing and AI technology ready for distributors, and succession in the fastener industry. The U.S. fastener industry is also facing the challenge of technological transformation.
Increased Inquiries About Alternative Sources of Supply
The slow post-pandemic economic recovery, the global inflation and the instability of Chinese economy have led many visitors to this trade show to look for suppliers outside of China, such as suppliers from Vietnam, India, and Taiwan, or suppliers with factories in countries other than China. The world's trend of looking for alternative sources to minimize the impact of U.S.-China trade friction is increasing rather than decreasing. In addition, the show coincided with the outbreak of Israeli-Palestinian War, and visitors, as Fastener World observed, were monitoring the impact of this war on the U.S. economy.
In addition to local U.S. distributors and buyers, there were also buyers from India, Singapore, Indonesia, Germany, Saudi Arabia. Among them, Fastener World saw quite a many Indian exhibitors from India, from which we can tell that uprise of "India Manufacturing" has prompted Indian exhibitors to seize the opportunity of striking deals with U.S. exhibitors.
Taiwanese Exhibitor Tripled in Number
This show made a great success last year. This year, there were up to 90 Taiwanese exhibitors who applied for booths through Fastener World to grad the lion's share of the U.S. market. That's triple the number of around 30 exhibitors recorded in the previous show. The 90 exhibitors taking up a large chunk of the venue. The Taiwanese exhibitors told Fastener World that it is tremendously helpful to meet with buyers from many countries at the U.S. venue. There were buyers who saw some of the exhibitors' ads in Fastener World magazines and then came to their booths to purchase products. A post-show survey conducted by Fastener World revealed that most of these exhibitors expressed that they would exhibit again next year.
IFE 2024 Open for Registration and Represented Exclusively by Fastener World for Taiwan Exhibitors
The organizer has announced that the next show will be held September 9-11, 2024, at Mandalay Bay Convention Center (Halls B&C) in Las Vegas, USA, and that is it now open for registration. For registration, contact the show's organizer.
Fastener World at 710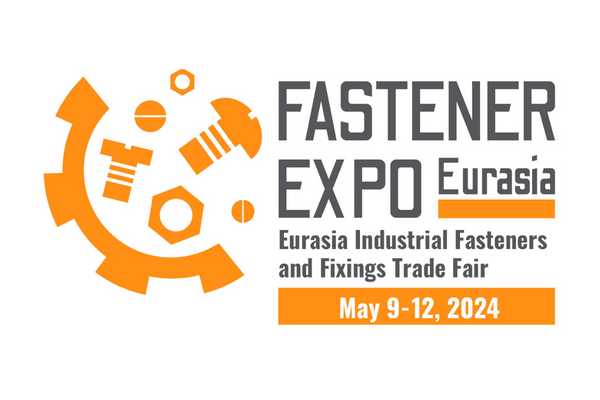 2024-05-09
FASTENER EXPO EURASIA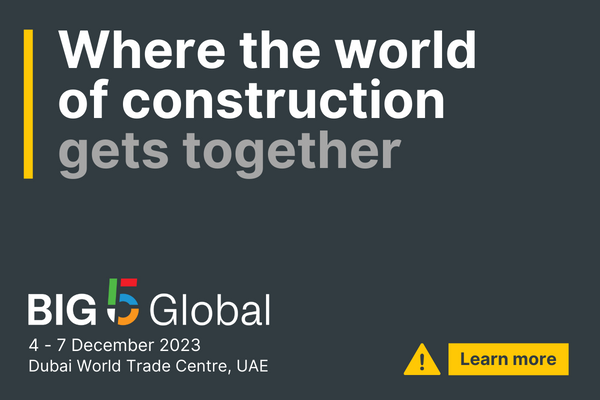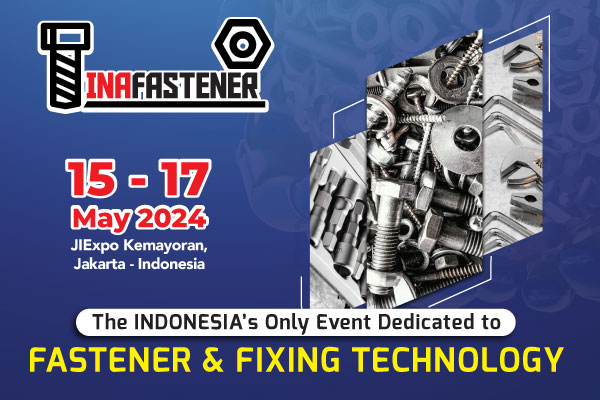 2024-05-09
FASTENER EXPO EURASIA
Fastener World's booth no. is to be determined.
2023-12-04
BIG 5 GLOBAL
Fastener World's booth no. is to be determined.
2024-05-15
INAFASTENER
Fastener World's booth no. is to be determined.