About Company

THALE SP. z o. o. Sp. k. (formerly Niczuk Sp. j.)

POLAND

WILIMOWO 2, 11-041 OLSZTYN, POLAND

48-89-521-13 98 , 48-538-238-866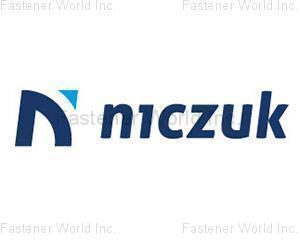 MANUFACTURER / EXPORTER

Please Login

THALE (NICZUK brand owner) is a leading Polish manufacturer of fastening systems for sanitary, industrial, ventilation and fire protection installations and technological solutions for the
transport of loose materials. The company's headquarters and main production plant is located in Wilimowo(Warmińsko-Mazurskie Voivodeship).Our main values:People,Security,Environment,Innovation,Quality,Development.
Export sales of products under the brand name NICZUK began in 2000. The first direction was neighboring countriessuch as Germany, Russia, Lithuania, Ukraine and Belarus.
Today, the high quality of products under the brand Niczuk also find buyers in such demanding markets as Italy,Denmark, Greece, Sweden, Spain, Turkey and many others.We build the competitive advantage of NICZUK based on partner relations. We willingly share the knowledge and experience of our design team providing support at every stage of the investment. We propose economically
optimized solutions and at the same time safe in terms of durability of the installation.We offer elaborate projects presenting the proper use of
NICZUK products, taking into consideration the specificity of the object. The cooperation at the design stage is based on proven solutions and rich experience.
10 years of the existence of the design office
33 qualified designers
6 000 developed projects in 2021...