About Company

FONG PREAN INDUSTRIAL CO., LTD.

TAIWAN

NO. 6, GONGWEI ST., ZIGUAN DIST., KAOHSIUNG CITY 82649, TAIWAN

886-7-617 0526

886-7-610 3160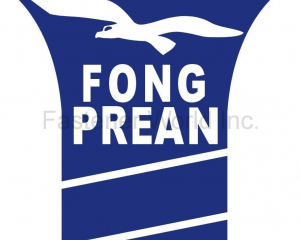 MANUFACTURER

Please Login

Fong Prean is 100% Taiwanese fastener manufacturer establishes in 1986. We offer professional service to assure the right and interest of each party and sustainable development. And also, we focus on the needs of end users to continue improvement with our R&D team.

"Customized Design and Innovative Solution to Fulfill Market Needs." With our full equipped R&D department, we have developed over 17 patent screws and successfully launched to thr market. Our R&D team is also capable of helping customers to create innovative solution to fulfill their needs.

"High Production, Quality Assurance, and Reliable Delivery." According to international standard certification, ISO, CE and ETA, we keep improving our quality control to increase capacity and reduce defect rate.


Fong Prean can help customers to achieve
1. Market - Customized design to fulfill market's
needs and increase product's functionality.
2. Profession - Over 30 year's experience providing one stop solution to our customers with well- appointed equipment and full service
3. Certification - Providing customers with international standard certifications, CE, ISO, ETA, TORXTTAP
4. Innovation - Ability to research market needs, analyze industrial trends and create innovative products or solutions
5. Quality - High standard quality control to ensure best products are delivered...