About Company

NORM CiVATA

TURKEY

Atatürk Organize Sanayi Bölgesi 10007 Sok. No: 1/1 P.K 35000 Çiğli / İzmir / TÜRKİYE

+90 (232) 3767610

+90 (232) 3767613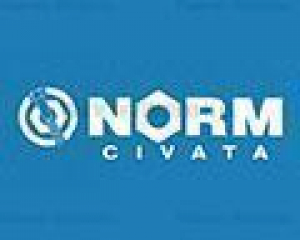 MANUFACTURER

Please Login

We manufactured our first bolt with a double header machine in 1973. The sound when that bolt fell down into the bowl is still in our ears. It is the same passion that has brought us to this day, that gives us the determination to work hard to do better."

Founded by Nedim Uysal who still serves as the Founder and Honorary Chairman of the Board of Directors of Norm Group, Norm Cıvata started to produce bolts with a double header set machine in İzmir, Bornova in 1973. Thanks to the achievements in the sector, the new and modern facility which is now in operation was established in İzmir Atatürk Organized Industrial Zone in 1994. This journey which started with bolt production, continued with the incorporation of many companies and turned into a big group over time.

Norm Group proceeds its way with an integrated production and quality service approach in the light of its experience of more than 40 years. Norm Group, which manages the entire production processes it participates starting from the design phase, serves as the most important solution partner of the key industries.

Norm Group, the solution partner of major producers and strong brands in domestic and abroad automotive, white goods, electronics, furniture, construction, machinery sectors, shows that it gives great importance to production, quality and customer satisfaction, as well as to marketing and marketing communication with CRM applications.
...